Welcome to VZN Tennis!
Welcome to the VZN family! We are so happy to have you on board. VZN Tennis is a comprehensive training program in collaboration with Heron Park Tennis Club, for junior tennis players aged 6-16.
What is our VZN?
Our vision is to provide tennis players with a training experience that will allow them to compete at their highest potential. Our approach covers technique, fitness, and mindfulness using the latest proven practices.
Who are we?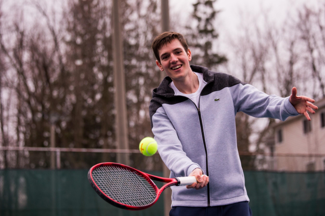 Michael Komendic, VZN Tennis Co-Founder and Program Director: My passion for the sport of tennis has kept me hitting tennis balls since the age of 7. My coaching experience consists of 11 years of coaching at several tennis clubs across the GTA. I am a certified Club Pro with the Tennis Professionals Association. My personal mission is to make VZN Tennis the best tennis training program in Toronto by offering the highest quality experience for every VZN athlete.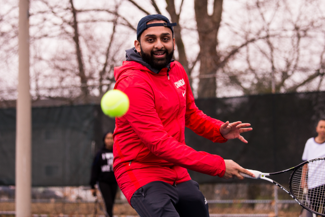 Naveed Tagari, VZN Tennis Co-Founder and Managing Partner: My love for tennis has grown over the past 7 years working at a local tennis camp and public pool, which is where I met Mike. I would spend my lunch breaks with the coaches and kids trying to get better at tennis… However that ship has sailed, so don't worry, I won't be coaching! My current career is in Sports Marketing & Sponsorships. With my skillset and experience in the industry, I intend to bring VZN Tennis to life.
Pillars of VZN Tennis:
Technique -


Our methods follow the latest Tennis Canada practices of technique and strategy, which have produced players of global calibre, such as Milos Raonic, Denis Shapovalov, Bianca Andreescu, and Felix Auger Aliassime.
Fitness -


The vision for our athletes is long term success. With that in mind, we have prepared a tennis-specific fitness program with injury prevention and mobility at the forefront, ensuring our athletes are able to play the sport that they love injury-free.
Mindfulness -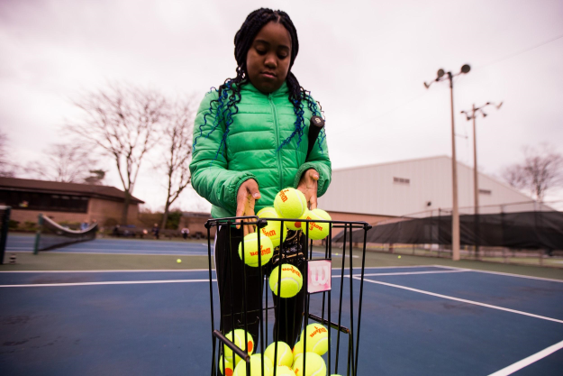 Following the example of a top-ranked player, Novak Djokovic, mindfulness is a very important piece of the VZN tennis experience. Breathing techniques, yoga, and meditation are used to calm nerves, engage in a positive reflection of play, and to prepare and execute strategies on the court.